A program for formatting text files to keyboard screen.
---
Download Page - Program Help - Technical Problems -
Deutsche Anleitung (Frank-Ullrich Julitz)

Read the manual for instructions how to use Text Formatter.
The manual is included in the installation file.
Reading the manual requires Acrobat Reader ver.7 or newer installed at the computer. Get it from here.

The program will format "chord and text" files to fit on screens in Yamaha Keyboards.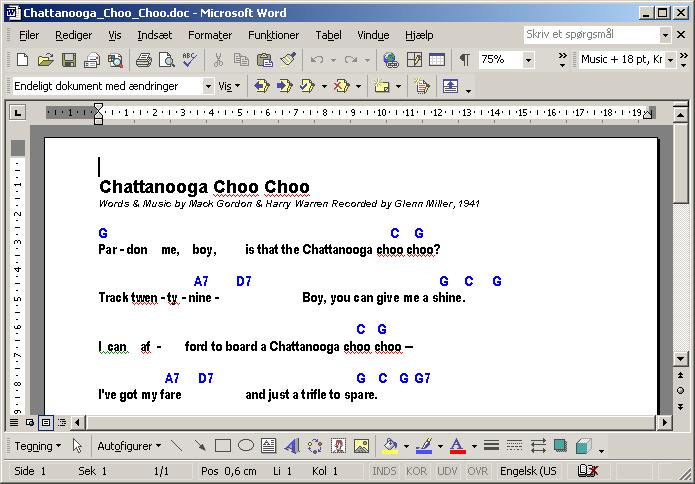 ↓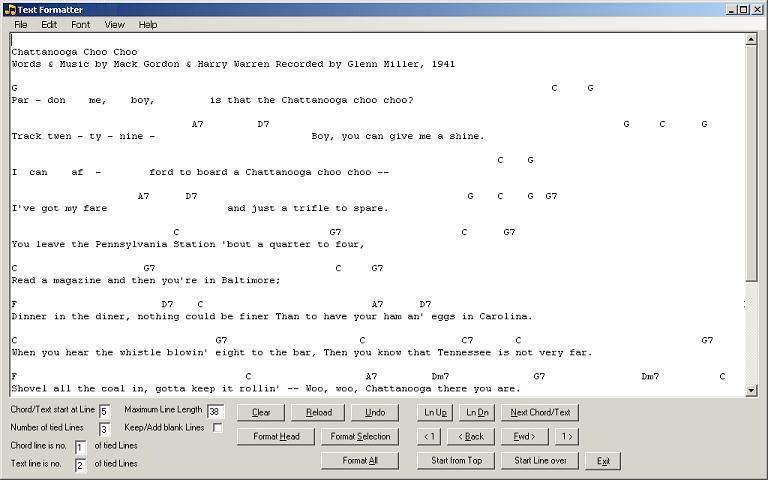 ↓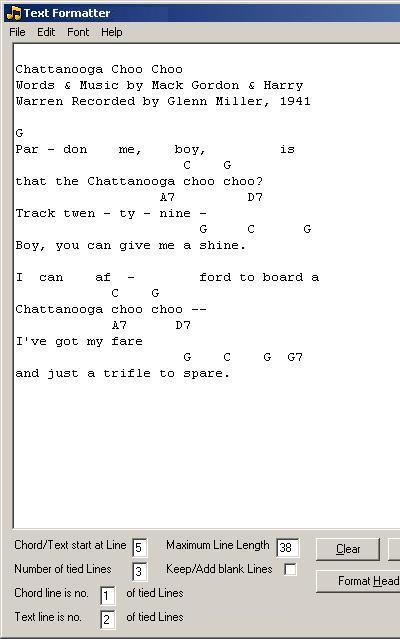 Version history
Version
Date
Changes
1.6
2013-10-15
File Open Dialog will show text files only.
1.5
2013-07-27
Improved compatibility with systems running more .Net Frameworks.
1.4
2012-12-01
Compatibility with more .Net Frameworks.
Internal code revision.
1.3
2011-09-28
View menu added. Defines and saves User Interface size setting.
Some unstable code has be re-programmed.
Added shortcuts to most used file operations.
.Net Framework ver. 2 is now required.
1.2
2010-02-10
Internal code revision.
1.1
2009-03-01
Help file enlarged.
Added multilingual Online Help. Accessible from within the program, and from this page.
1.0
2008-07-12
Version 1.0 release.
Beta 15
2008-03-07
Beta release 15
---